AHMEDABAD: Gujarat University (GU) officials on Wednesday held a meeting of principals of arts, commerce and science colleges affiliated with the university to discuss the admission process. Varsity officials decided that admission form fees should be reduced by Rs 25. The form fees for undergraduate students were reduced from Rs 150 to Rs 125 and those for postgraduate students were reduced from Rs 200 to Rs 175.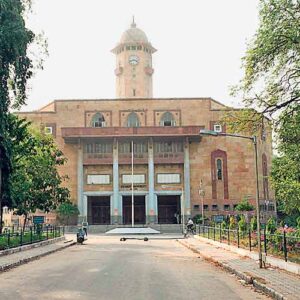 In-charge vice chancellor, Himanshu Pandya, said, "GU is making all efforts to make the procedure easier for students and ensure they don't have to run errands to make applications." The admission forms will be distributed after May 15 and no booklets will be issued this time around.
Each institute under GU has a help centre, to help students fill forms, get counselling and receive PIN numbers for admissions. This time around, the help centres have also been asked to verify forms and documents and provide a swipe machine to facilitate digital payment of fees. The decision has been taken to ensure that students don't have to run from pillar to post to make their applications.
Most colleges affiliated with GU are either in Ahmedabad or Gandhinagar. Therefore, students who put up at nearby villages in the same district won't have to travel long distances. Surprisingly, colleges that were opposing the varsity's decision for help centres have now began to support them with as much zeal. (Source – timesofindia)